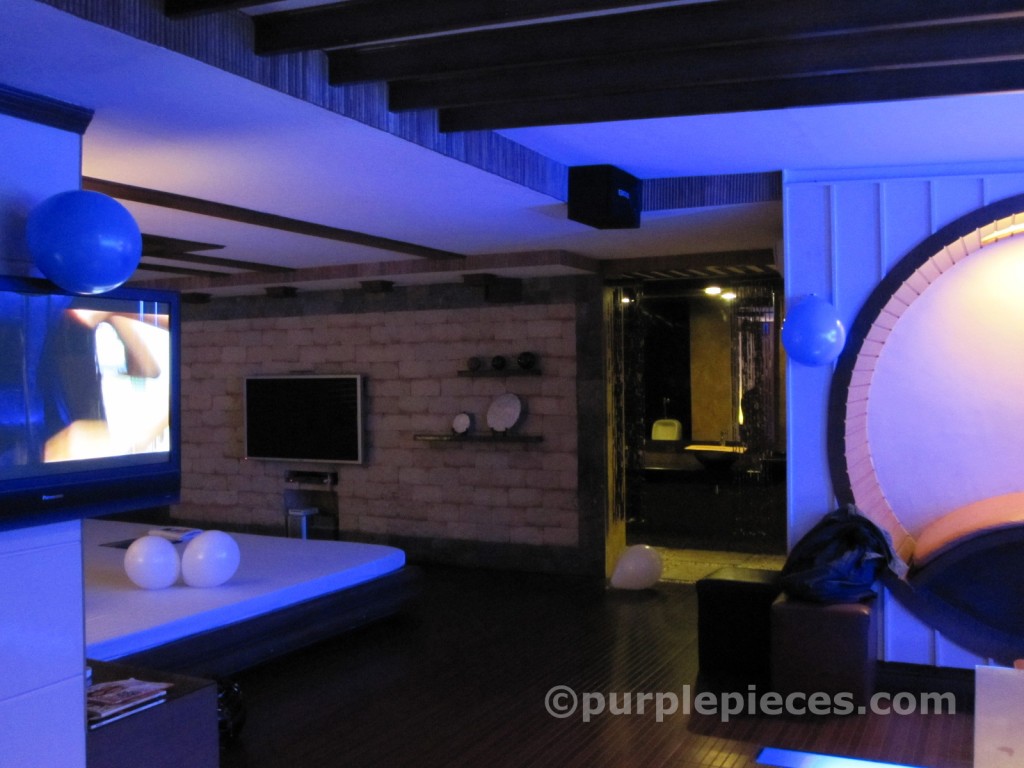 Last Friday the ACP Team spent a long night of entertainment and booze in a party suite at Sohotel Malate, Manila. I'm glad my husband came with us too.
We were booked from 7pm-2am and all of us paid Php 150.00 each. I don't know exactly how much is the rate for a party suite but I think we had it on a discount. Also included in our payment is a meal package of Yang Chow, Spicy Pork Ribs, Chicken Cordon Bleu, Fruit Salad, and Fruit Punch. The suite is airconditioned, with a 5.1 sound surround system and iPod connectivity, plus white and blue balloons all over the place.
FYI, Sohotel Malate is also considered a motel but I really recommend their party suites for celebrations with friends and/or colleagues.
LCD television screens for DVD watching and Videoke..
A fully-functional bar and a table for plates and utensils..
Comfy seats..
Stylized "wall-mounted" couch..
Powder room behind the beaded curtain..
Toilet on the left side..
Jacuzzi slash bath tub to the right..
DVD Player and Nintendo Wii.. (Me and my hubby wii boxing)
An uber large 12 x 12 custom-made bed..
and beer!
Visit www.sohotelmalate.com and book online!

Published: 2010-06-28 07:29:31
Related Posts