My Rating: ★★★★★
One time I visited Folded & Hung in TriNoMa and purchased Php 2,000 worth of merchandise they gave me Bioessence Gold coupons – FREE facial of your choice and FREE slimming treatments. It was then that I wondered why I've been receiving lots of freebies recently.
Last weekend, I thought of using the coupons to treat my Mom to a [free] Diamond Peel treatment. So I asked her to call the phone numbers indicated on the coupons and ask for a schedule. She was advised to come at 1:00 PM to 2:30 PM later that day.
We went to Bioessence Gold Spa (West Avenue) and arrived there at exactly 2:30 PM. We were pleased with the smiling and warmly accommodating staff. I asked one of them about the freebies and she gave us a few minutes to fill up a customer log book and skin info form. Some ladies who are members and regular clients were also waiting for their turns. I'm glad that they've accommodated us well even though we were just after the free treatments.
A few minutes later we were lead inside to see the individual rooms where clients sit back and relax in privacy. They use colored lights within each room to suit their client's skin condition: yellow/orange for energy, blue/lavender for calming, and green for harmony.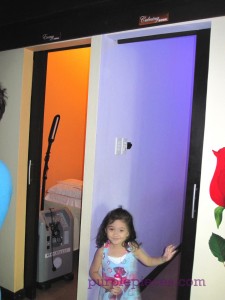 There were also fitness machines for clients to use while waiting. The IPPO, a saddle-like machine, allows clients to work on their abdominal muscles and waist while imitating a horse-ride action. The other one's the Slim Tonic Plate where they can just stand on a vibrating-oscillating plate and let the vibrations slim down and reshape their body. I tried the IPPO and it was one hell of a rodeo fun!
In the consulting room one of their friendly consultants, Kaye Relativo, introduced us to their excellent facial services. She mentioned that they use top of the line beauty products from Italy, hence the expensive price. She also discussed about our personal skin problems, possible skin solutions or treatments, and emphasized the importance of having a proper skin regimen – cleanse, tone, moisturize, and protect.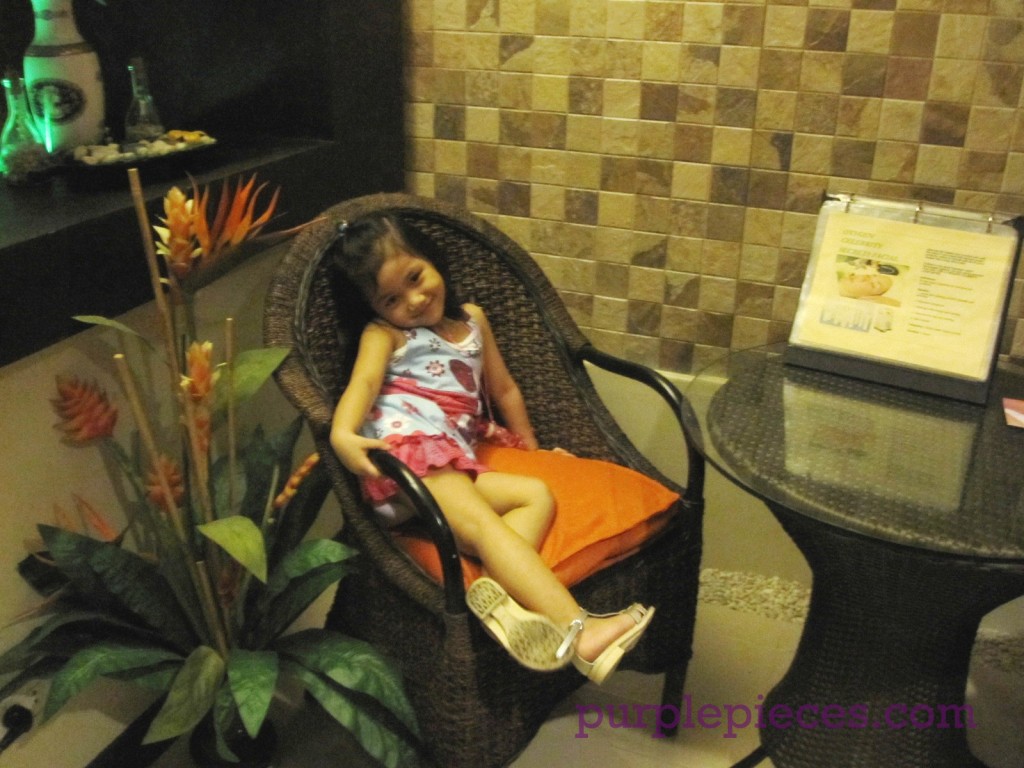 We were fortunate to have been there for it was their last day of promos for facials. So instead of having one session, we can have two sessions for the price of one! Plus, we can split them sessions – one for mom and one for me. Yay!
We have chosen the Bromelaine Papain Whitening Facial Treatment. This facial treatment improves pigmentation, post pimple scars, matured skin, and dull and rough skin. Since Mommy has skin pigmentation and freckles and I have an uneven skin tone (thanks to the summer sun), we've decided that it is the best facial treatment for both of us.
Bromelaine Papain Whitening Facial uses 9 blends of oil from France to open the persons CHI (energy level). It is formulated under the concept of Thai Aromatherapy for deep cleansing and relaxation. It also includes infusion of aromatic scent ingredients derived from natural botanical extracts and pure essential oils to give natural radiance to the skin.

This facial [must] be done once a week or twice a month to see its full benefits: delayed melanin production and protection from having dark spots, removal of dead skin cells, increase in skin moisture, new cell growth stimulation, and brightly whiter and clearer skin due to dull skin removal.
My treatment lasted for almost two hours. From what I remember, the specialist initially cleansed my skin and applied Pineapple Scrub on my face and left it for a few minutes. After that is the gentle exfoliation through massage and pimple extraction followed by a series of steaming, cleansing, placing of hot towels, and applying masks and creams. I only remembered asking about the Papaya Mask solely for its sweet scent. The finale was a generous application of Vitamin C Serum all over my face and neck.
After the treatment my skin felt a little softer, clearer, and looked naturally hydrated. I wonder what it'll be after two or three more sessions – heavens bless my pocket! For that moment pure luck and great timing are all I've got.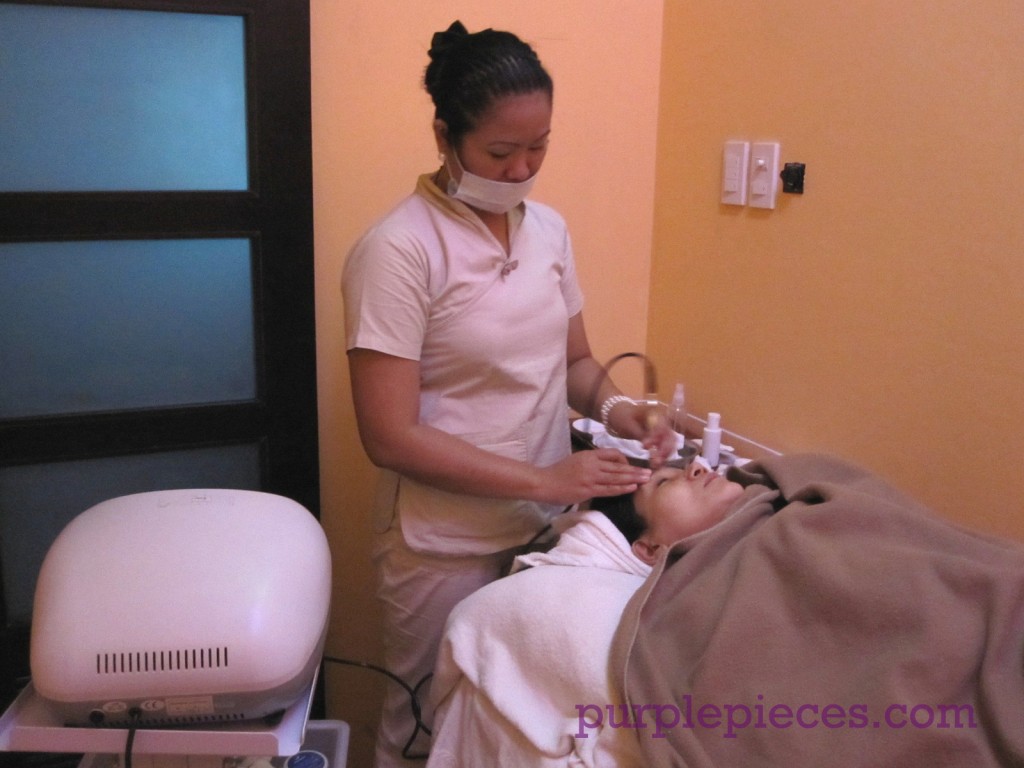 They gave my little sister food and served us drinks during and after our sessions. I will surely come back for their services and friendly faces. Special thanks to Ms. Kaye Relativo for the information about the clinic and their services, and for making us feel welcomed.
To sum it all up, here's what we've got:
Bromelaine Papain Whitening Facial (1 session) – Php 2,800.00
Bromelaine Papain Whitening Facial (1 session) – Php 2,800.00
Diamond Peel (1 session) – Php 1,500.00
Total: Php 7,100.00
Less Discounts & Freebies: Php 4,300.00
Total Amount Paid: Php 2,800.00
Bioessence Gold
http://bioessence.ph

Published: 2010-05-04 22:01:10
Related Posts